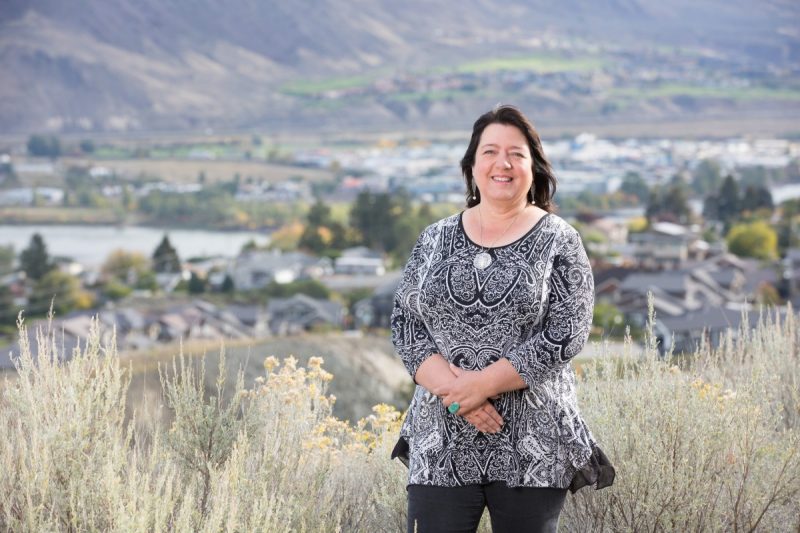 Dr. Shelly Johnson (Mukwa Musayett), Saulteaux is the world's first Canada Research Chair in Indigenizing higher education and an Associate Professor at Thompson Rivers University.
Johnson is a recognized leader in Indigenous research methods and leadership. She arrived to take on her new role as CRC in January 2017 after spending more than four years as an assistant professor in the School of Social Work at UBC. She received her Master of Social Work from the University of Northern British Columbia in 2001, and her EdD in Educational Studies: Leadership and Policy from UBC, in 2011. She has worked within the child protection field in varying capacities since 1984, and spent seven years as the CEO of Surrounded By Cedar Child and Family Services, working with urban Aboriginal youth to restore and enhance strength and resiliency within the Coast Salish Territory.
"I want to be a part of research that is meaningful to Indigenous peoples, is respectful and relevant of our ways of knowing, being and doing. It must be inclusive and responsible, and be an extension of the practice that I've had in the province for 25 years."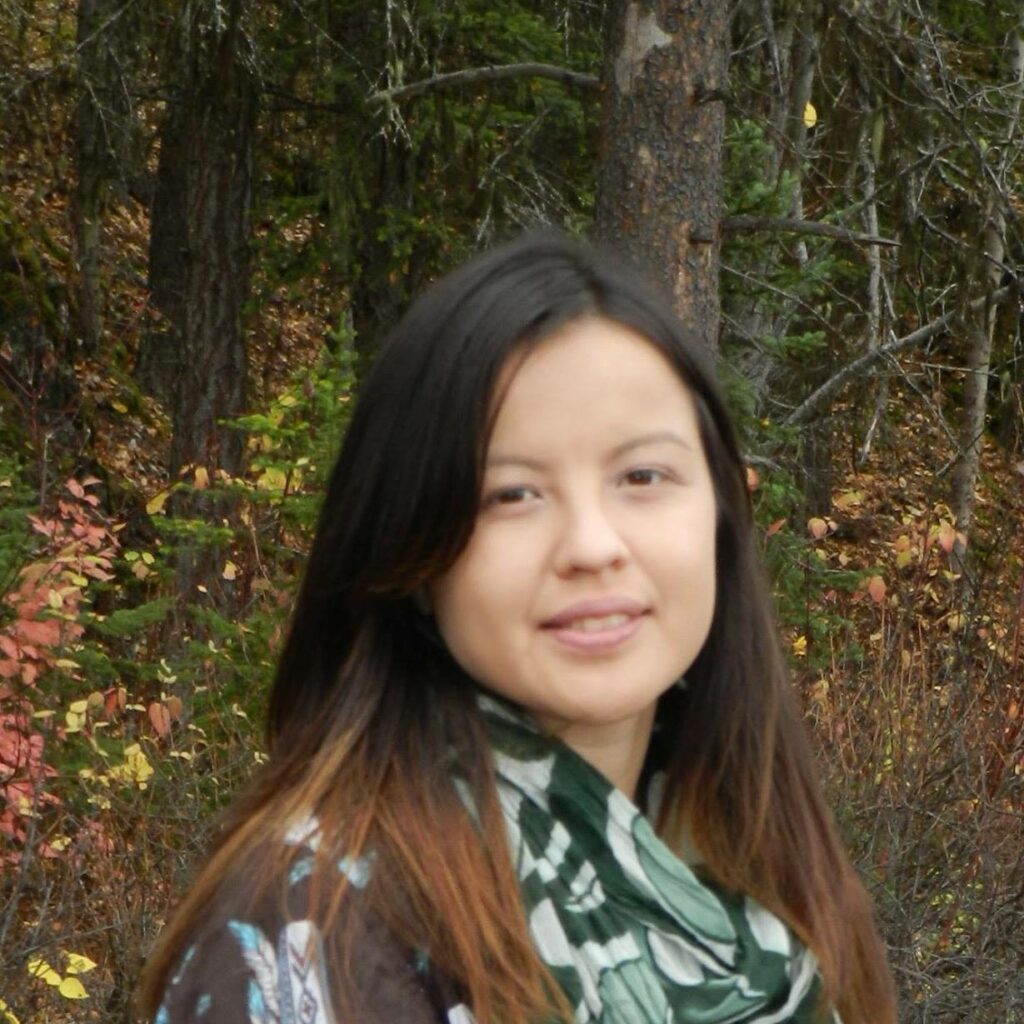 Marion Erickson, B.A., M.Ed. (Candidate)
Marion Erickson is a Dakelh woman and mother from the community of Nak'azdli and is a member of the Lhts'umusyoo (Beaver) Clan. Erickson is a Masters of Education Candidate at Thompson Rivers University. Marion is a Research Manager at the Health Arts Research Centre. She completed a Bachelors of Public Administration and Community Development from University of Northern B.C. as well as the Applied Business Technology Certificate program at the College of New Caledonia. She will be interviewing knowledge holders on the topic of revitalisating of Dakelh midwifery practice.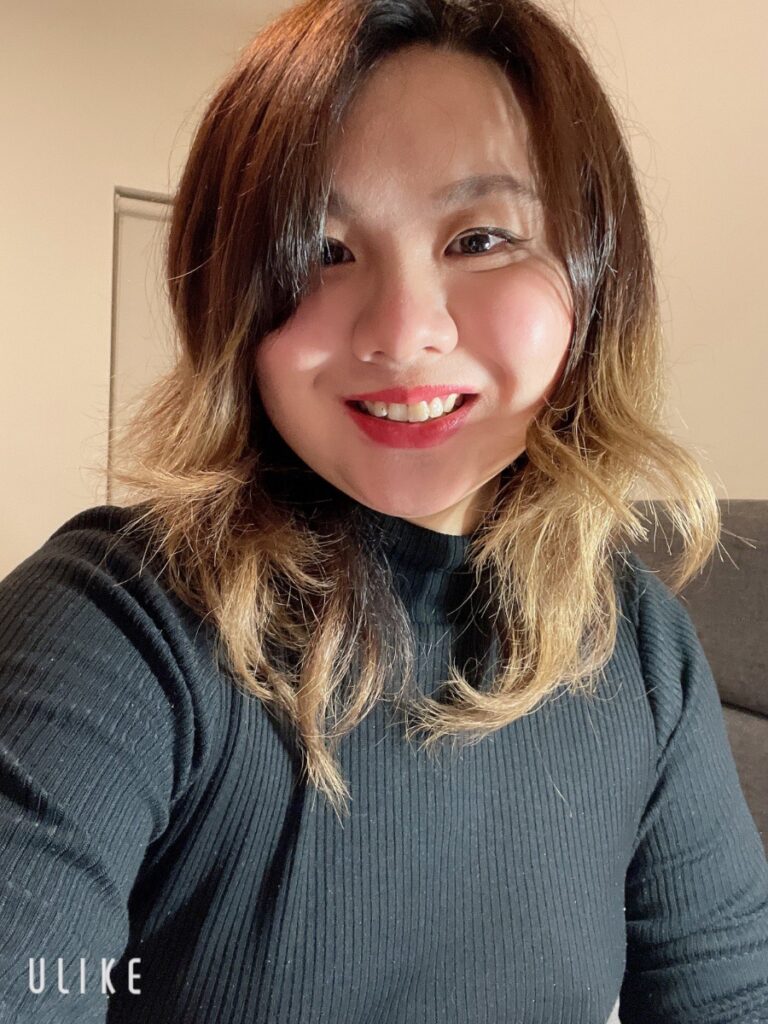 Chuying Jiao, B.SW., M.Ed. (Candidate)
Chuying Jiao is an International student from Xi'an China, a Master of Education Candidate at Thompson Rivers University. Jiao completed a Bachelors of Social Work from University of Fraser Valley. Dr. Mukwa Musayett (Shelly Johnson) is her academic supervisor. She will be interviewing knowledge holders on the topic of Indigenous Language Revitalization.
"I'm glad to be here as an international learner. Learning means sharing, receiving knowledge from Indigenous knowledge keepers. This is a meaningful journey for me, and I hope it will be a meaningful journey for you as well. Let's sit together, a time of sharing stories together. "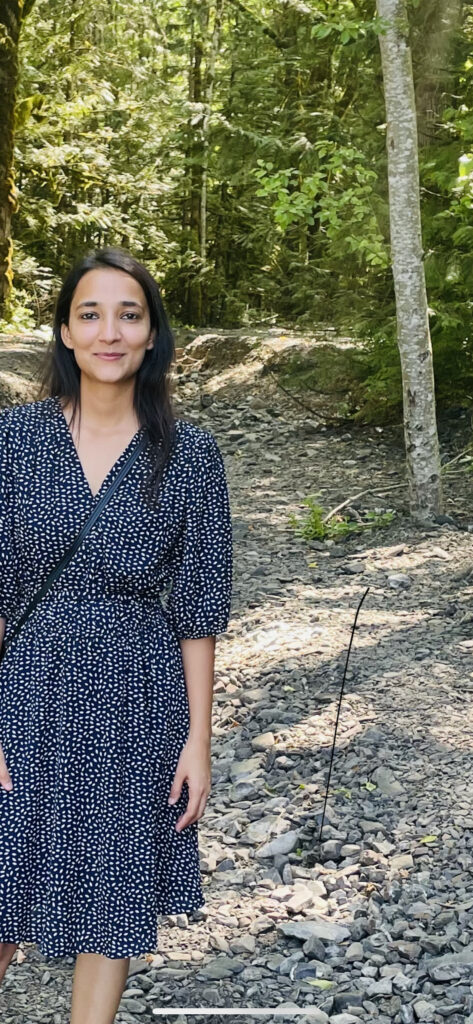 Harsimran Kaur Grewal, B.A., B.Ed., M.A., and M.Ed.
Harsimran Kaur Grewal is an International student from Punjab, India, a Sikh, graduate student in Masters of Education program at TRU. Harsimran completed a Master in Arts (English), Bachelor of Arts (honours), Bachelor of Education from Panjab University, India.
"I reflect on the importance of the educators and their Indigenizing education in Canada. This episode will be reflective in nature and I am excited to interview one of the pioneers of Indigenous education in Canada and reflect on the future perspectives."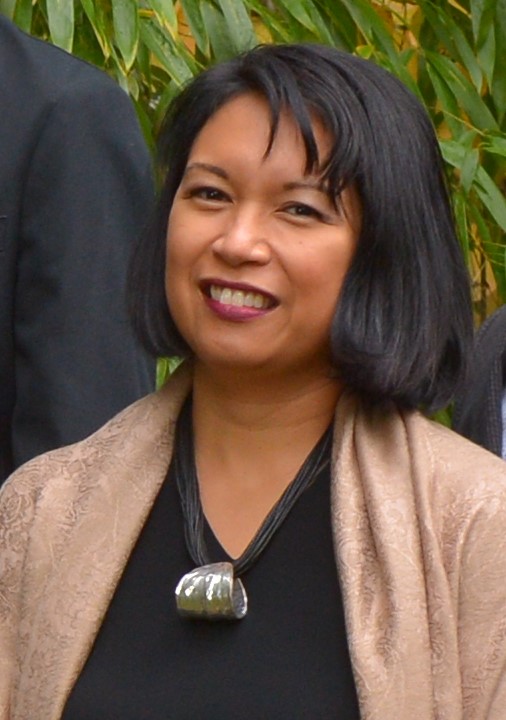 Frances Maddalozzo, B.A., B.Ed., M.Ed., PhD Student
Frances Maddalozzo is a Master of Education student at Thompson Rivers University working on the completion of her forthcoming research project (April 2022.) Maddalozzo is a second-generation Filipina-Canadian who acknowledges the importance of the revitalization of the Tagalog (Filipino) language for second and third generation Canadians. She has been involved in Filipino performing arts culture in Vancouver and Winnipeg, and recognizes the importance of family kinship and customs in one's research. Maddalozzo is an Educator, graduate student, mother of a large family, and Catholic ready to listen to Indigenous scholars, knowledge holders, and Elders to fine tune her role within Reconciliation. Hired by Dr. Mukwa Musayett (Shelly Johnson) to collaborate and spearhead these graduate students to produce a student-led Indigenous university podcast in attempts to give back.
Frances holds a Bachelor of Arts with a Majory in History in 2000, and a Bachelor of Education, with a specialization in Fine Arts and New Media from the University of British Columbia. For the completion of her Master of Education, she presented her research project on an autoethnography titled, "Mabuhay: My Journey as a second-generation Filipina Canadian, Catholic, mother, Educator, and graduate student in finding a melody towards Reconciliation and Reciprocity." Dr. Gloria Ramirez was the academic supervisor and Dr. Mukwa Musayett was the second reader for this research project. Frances will be interviewing high profile Indigenous scholars on the topic of "Equipping Educators in their role towards Reconciliation."
Frances just got accepted into the Language and Literacy Education Department, as a PhD student at the University of British Columbia. In September 2022 she is eagerly looking forward to working with Dr. Jan Hare, Faculty of Education Dean pro tem and Canada Research Chair of Indigenous Pedagogy to further podcasting as a means to equip educators with their role in reconciliation while privileging Indigenous oral traditions.
"It was important I first conduct an autoethnography to help me recognize the totality of my identity. I am ready to attentively listen to guiding sources with the goal of fostering intercultural understanding, particularly TRC's Call to Action #63. It has been a joy to work with Dr. Mukwa Musayett and the podcast team. Miigwetch, Kukwstsétsemc, Maraming Salamat, Mabuhay!" (This means Thank you, and Long Live in Filipino.)